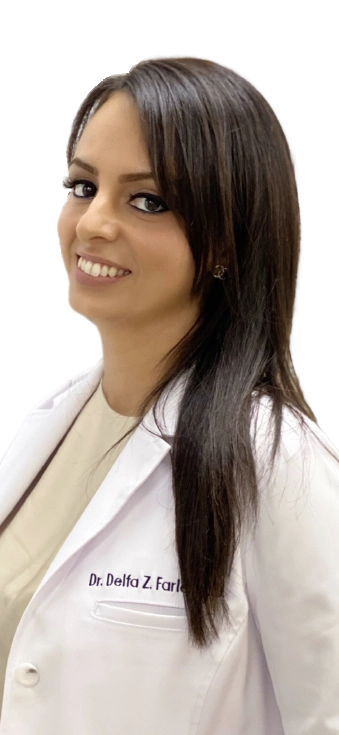 Dr. Delfa Zaker Farley
Dr. Delfa Zaker Farley is a board certified, glaucoma certified therapeutic optometrist. As a Doctor of Optometry, her expertise lies in the diagnosis and treatment of ocular disease, including glaucoma, cataracts, dry eyes, specialty contact lenses and refractive surgery as well as specializing in pre-and post-operative management of oculoplastic surgery, cataract and vision corrective surgery.
As a founder of Zaker Optometry Newport Beach, Dr. Delfa Zaker Farley is extremely passionate in helping every patient achieve excellent and optimal eye care. She is an advocate in educating patients on the importance of eye examinations, eye health and the effects on overall health.
Dr. Delfa Zaker Farley originally comes from Hamburg, Germany and moved to Southern California at an early age. She graduated with Summa Cum Laude honors and has received her Bachelor's degree as well as her Post-Baccalaureate and Masters degree in Biological Sciences from the prestigious Universities in Southern California. Dr. Delfa Zaker Farley then matriculated to IAUPR School of Optometry, where she graduated and received her Doctorate degree in Optometry. She obtained extensive clinical training during her completion of clinical rotations and residency in Southern California and in Puerto Rico. She has practiced in several private practice modalities, as well as surgical centers, and has received one of her extensive clinical training alongside the Chief surgeon of Ophthalmology of Cedar Sinai Hospital. During her graduate years, she has been an active board member of Optometry organizations and clubs, where she has received recognitions and multiple prestigious awards, including best patient care throughout the years.
Dr. Delfa Zaker Farley is fluent in English, German and Farsi. She is passionate about serving her community both professionally and on a personal level."